Support Oakland's premiere North American African Theater Company.
Donate today:
Tickets on sale NOW for Radio Golf: www.lowerbottomplayaz.com -- Don't miss it! Book today.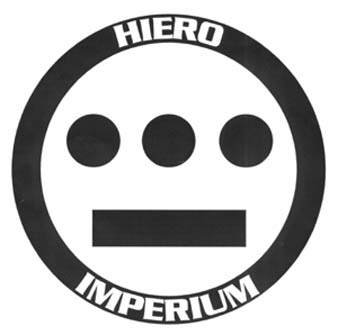 Hiero Imperium
presents
The Lower Bottom Playaz
American Century Cycle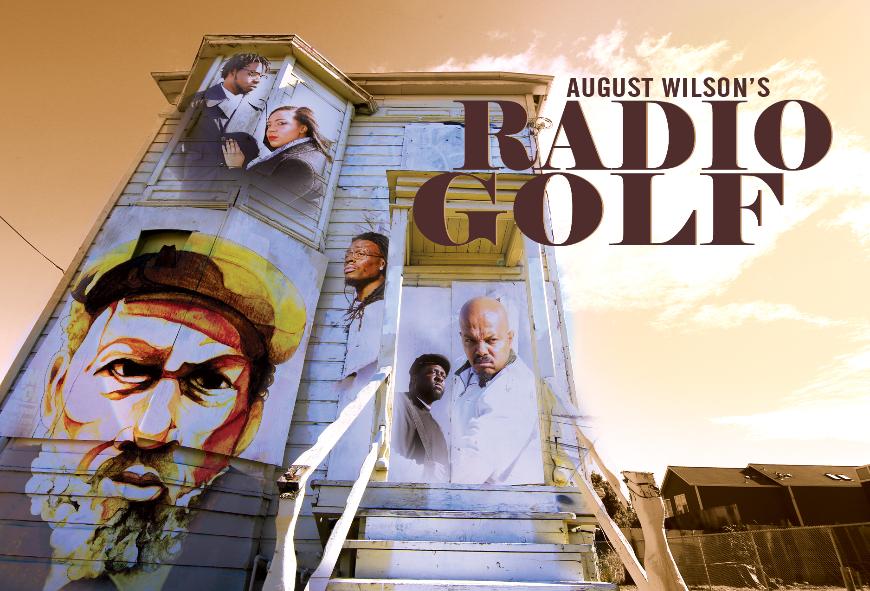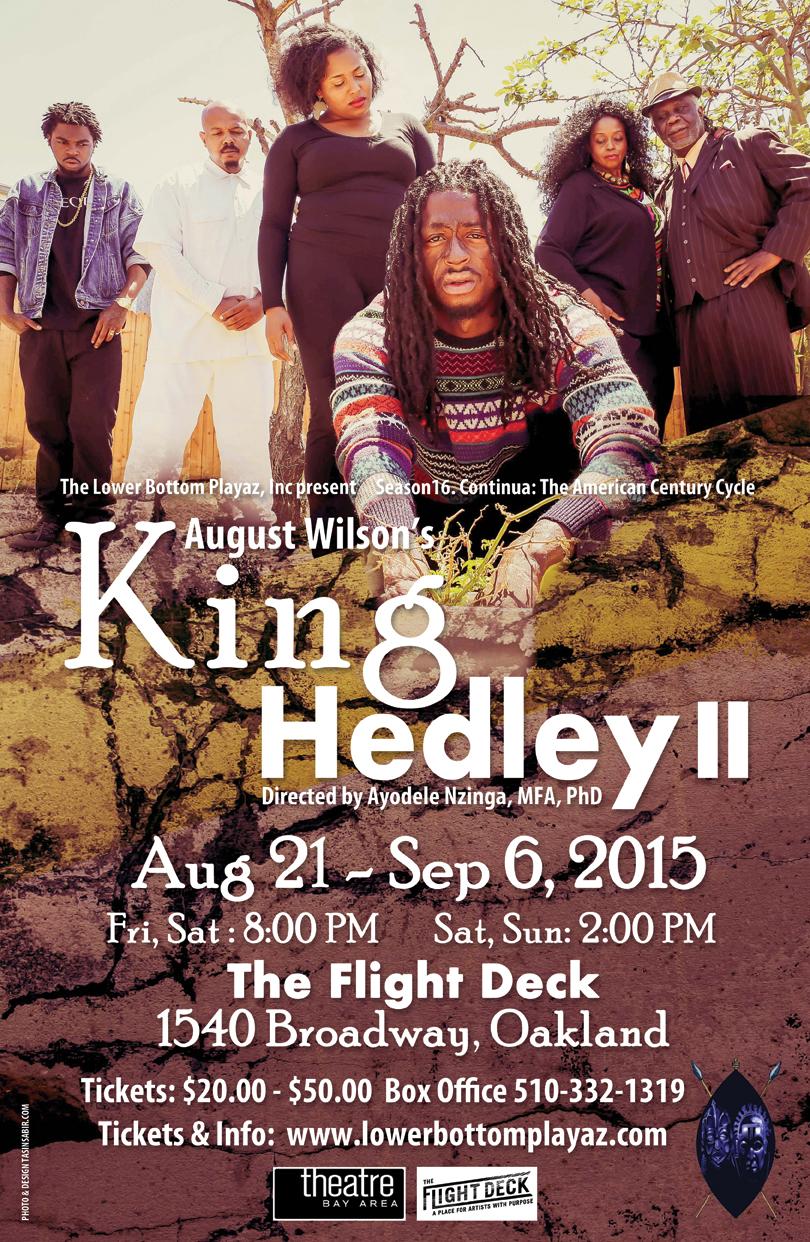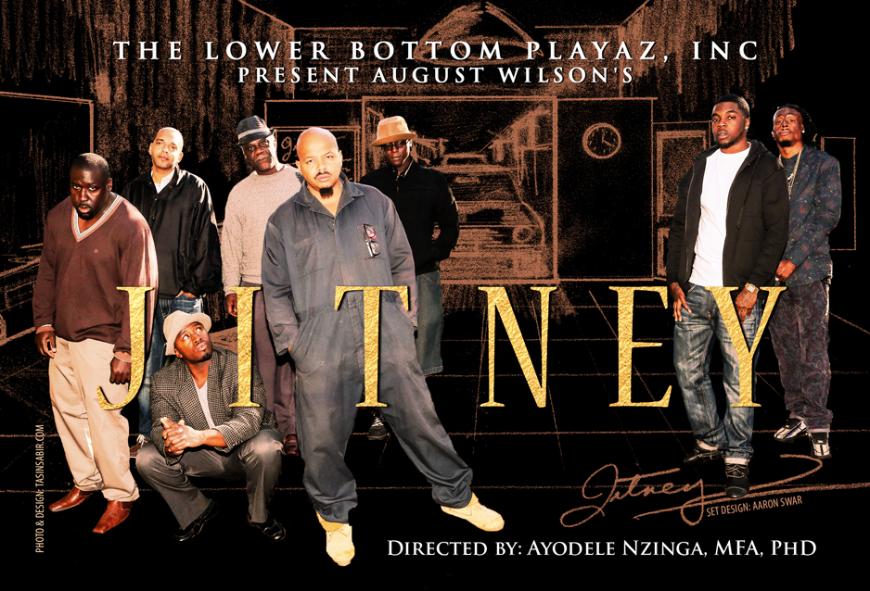 Tales of Iron and Water: The American Century Cycle
From Gem of the Ocean to Radio Golf in chronological order
The Lower Bottom Playaz & August Wilson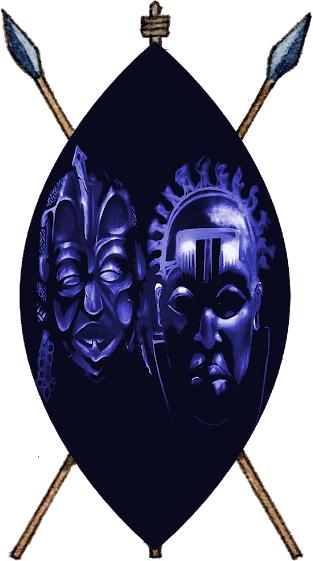 Click this link to support this work on Indigogo:
https://www.indiegogo.com/projects/the-american-century-cycle-project/x/173176#/story

Click Donate button below to donate to Lower Bottom Playaz, Inc directly.
We are The Lower Bottom Playaz, Inc. a non-profit theater troupe. We are the premier North American African Theater Troupe in Oakland, CA. We are theater at its most committed!
Welcome! Thanks for coming by – we are always happy to share our passion for August Wilson with our long time fans and new friends.
We are proud to announce our 16th Season of theater in the Bay Area. Season 16.Continua: The American Century Cycle Project brings, August Wilson's, King Hedley, II and Radio Golf to the stage. This is the season in which we complete our labor of love; the production of the complete Cycle in chronological order.
We invite you to join us in our continuing journey through The American Century Cycle.
This site is dedicated to chronicling our journey though Wilson's American Century Cycle. It is a work in progress that will eventually be our testament to our work. Please visit www.lowerbottomplayaz.com to get information about the troupe and the history of The Lower Bottom Playaz, Inc Oakland's oldest North American African Theater troupe. Continue here if you are interested in August Wilson's American Century Cycle and our walk with Master Wilson.
The works of Wilson is arguably some of the best American theater ever created. The Lower Bottom Playaz are determined to be the first theater troupe in theater history to stage the entire 10 play series in chronological order of the decades represented in the 10 plays. We will be the first to ever present all the plays from Gem of the Ocean to Radio Golf.
Wilson is a Sankofa playwright. His power is to speak to the present by the chronicling of the past. The production of this work in Oakland is a work of testimony and an invitation to invest in deeper conversations that might enable meaningful discoveries about place, home, the inevitability of progress, and how deeply the desire for self determined dreams are rooted in marginalized spaces.

The Lower Bottom Playaz, Inc remain committed to providing opportunity to artists of color, to exposing invisible narratives, to celebrating our culture and our stories as a method of inviting conversations that offer the space to discuss issues that compose the fabric of America.

The American Century Cycle
August Wilson
is undeniably one of America's master playwrights. His work, The American Century Cycle is a peerless rendition of American history from the lens of North American Africans. The work is lyrical, moving , and thought provoking. To present the work in chronological order is a huge undertaking and extremely rewarding. Our walk with Wilson has become artistic passion - he has become our North star. We feel that the performance of his work has grown us as a performance group and his wisdom has illuminated our collective and individual creative fires, It is our great honor to bring life to the works of this American master.
Gem of the Ocean: 2010
Gem of the Ocean: 2011
Joe Turner's Come and Gone: 2011
Ma Rainey's Black Bottom: 2012
Piano Lesson: 2012
Fences: 2013
Two Trains Running: 2014
Jitney: 2014
King Hedley II : 2015
Radio Golf: 2015
Season 16.Continua: The American Century Cycle Project
2015
King Hedley, ll
Radio Golf
Testimonials
"The Lower Bottom Playaz are theater at its most committed!" -- Kenneth Bullock, Berkeley Planet
"The finest theater in Oakland, period.." -- Marvin X Jackmon, Blackbird Press
"Quietly making history." Chad Jones, Theater Dogs, SF Chronicle